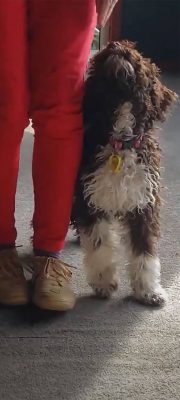 The primary aim of the Club is to help dog owners train their dogs to a satisfactory and acceptable level of obedience with the help and guidance of our experienced team of instructors in a friendly and supportive environment.
The courses we offer range from puppy training and basic domestic obedience through to obedience competition level and fun exercises for dogs of all ages.
We aim to be a friendly club, so please introduce yourself to other members and get to know them - we are all here for the same reason! The club has a social programme for the enjoyment of members and their dogs - see our Events Calendar for details.
We hope that you enjoy being a member of our club and that you will find it of benefit to both yourself and your canine companion.
Each dog handler must be a club member with annual club membership just $30 per person. We also welcome membership without your having a dog undergoing training or even ownership of a dog.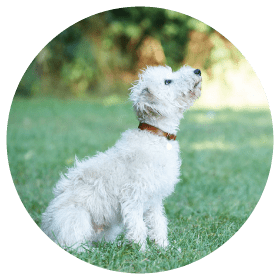 For just $65 for an 8 week training course (requires club membership). We cover all levels - from puppies to advanced.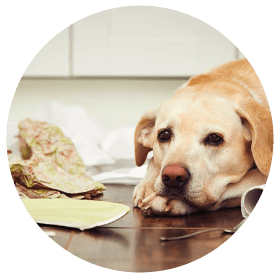 Imagine the joy of well behaved dog. Our courses will aid you in breaking bad habits and learning expected behaviour.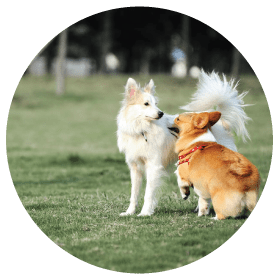 Socialisation enables your dog to feel more comfortable when encountering new things, animals, people and experiences.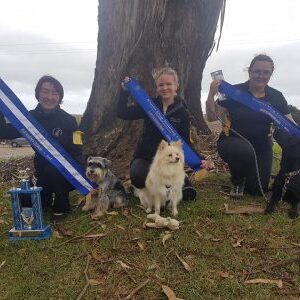 Want to go further? Join our competition team who have a ball competing, mentoring each other and camping out as a group at shows.